Helicopter Glacier Dog Sledding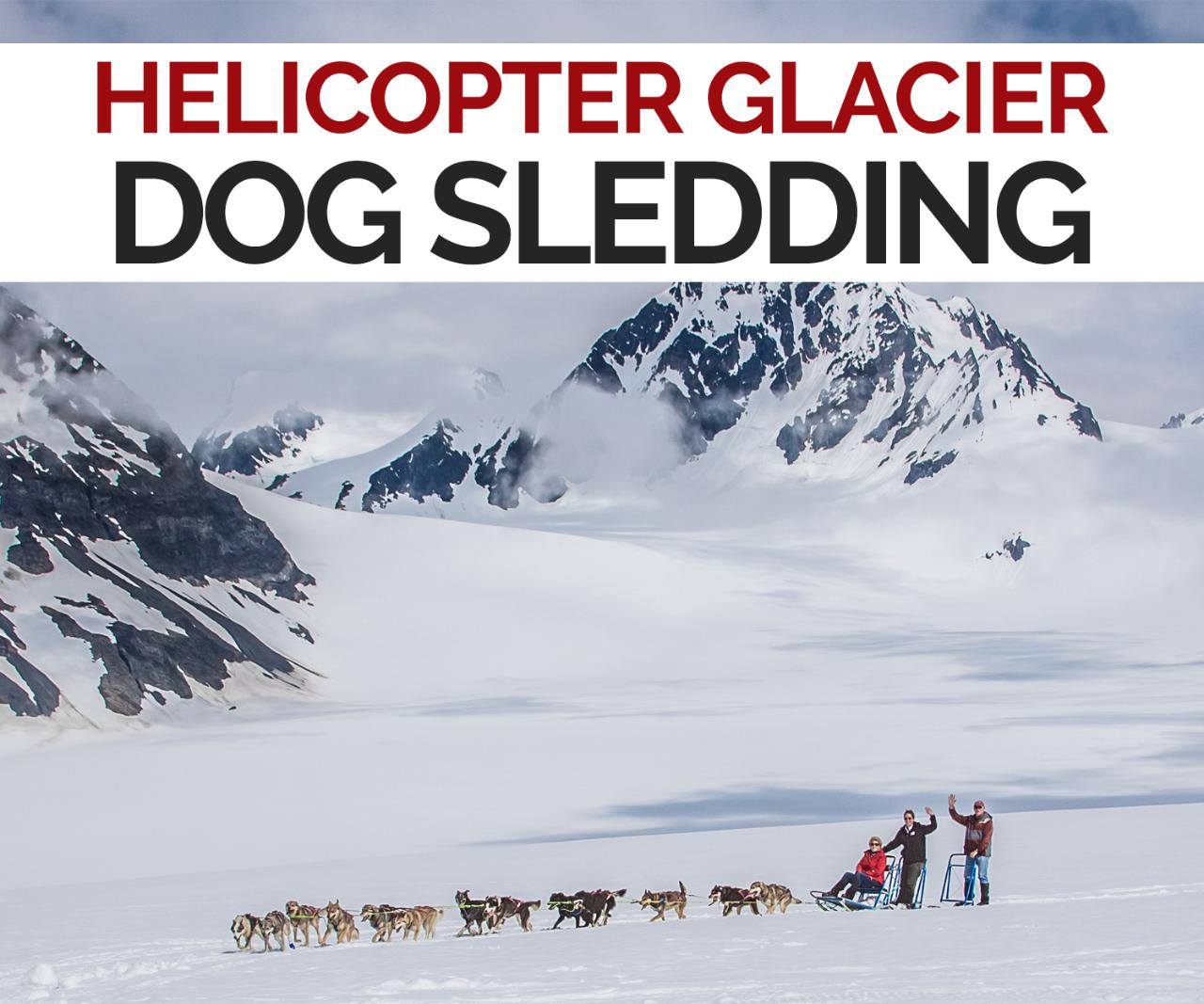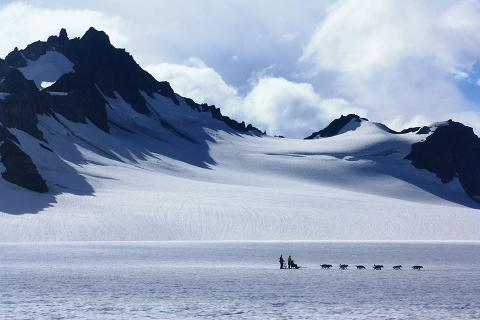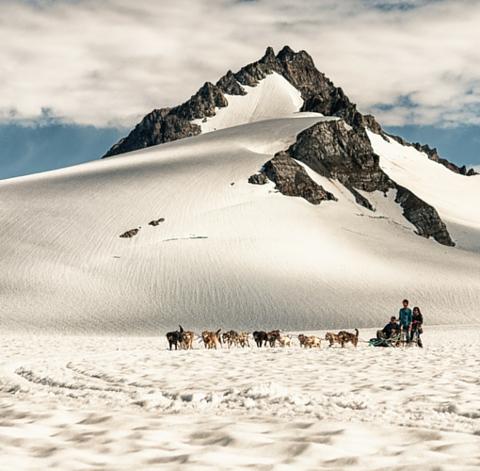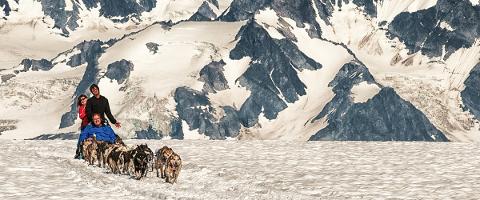 Duration: 90 Minutes (approx.)
Location: Seward, Alaska
Go Dog Sledding in Alaska on pure white snow even during the summer time. From Mid-May until the end of August, our helicopter dogsledding tour is the best way to experience Alaska's state sport during the summer.
After taking off in one of our helicopters, you'll find yourself landing at dog camp atop an ancient glacier. A team of sled dogs anxiously awaits to pull you across perfect white snow. Our small staff and 30 dogs are sure to make you feel right at home while surrounded by beautiful mountain vistas.
After your sled ride, cuddle our lovable puppies, take pictures of the beautiful Alaskan scenery, and talk with your musher about dog sledding in Alaska — they're sure to have some incredible adventures to share. We have all the gear and equipment you'll need for your Alaskan dog sledding experience, you just need to bring your camera.
This is a 1.5 hour tour that includes 15 minutes of flight seeing. Dog sledding in Alaska is sure to be a highlight that will stick with you and your family for the rest of your lives. This has a low activity level, making it ideal for all ages.
Depart 9:00, 10:20, 11:40, 1:00, 2:20, 3:40, 5:00

This is about a 90 minute experience. It has a low activity level, making it ideal for all ages.

Tour Highlights

Stunning 15 Minutes of Helicopter Scenic Flight Time
Go on a 2 Mile Long Dog Sled Ride on a Glacier
Cuddle Husky Puppies
Meet Real Dog Mushers and Iditarod Sled Dogs
Fly up the toe of Godwin Glacier and See the Glacier Blue Ice and Crevasses
Incredible Opportunity to Photograph Stunning Alaska Scenery

Experience Snow In the Summer

Additional Options
You can potentially choose to add 30 minutes to your time on the glacier, this is typically only available as an 8:30 am departure. Please call for availability.