3 Days + 2 Nights Winter Dog Sled Tour, Willow, AK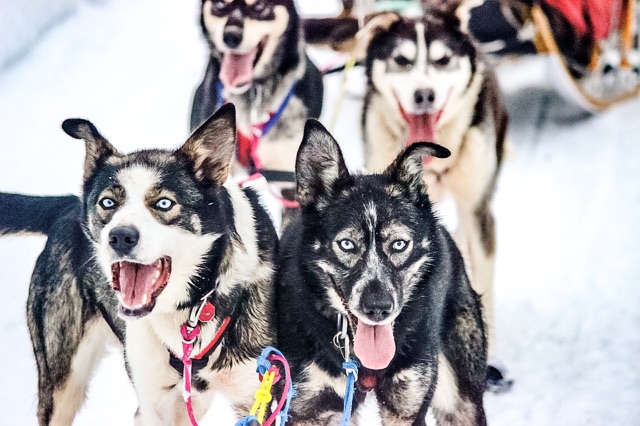 Duration: 3 Days (approx.)
Location: Willow, AK
If you are brave enough to visit Alaska in the winter than you have to go dogs sledding! Our 3 days + 2 nights winter dog sled tour is an
experience of a lifetime!
50-70 miles of lodge-to-lodge based mushing in the Willow area with a small group of up to four people. You'll have access to full gear—parkas and bibs to keep you warm. But the coolest part is that you'll get to drive your own dog team! No prior mushing experience needed. Learn all about how we train and prepare our dogs for races like the 1,000 mile Iditarod, hear exciting tales from the trail, and
experience Alaska's state sport for yourself!